One day I got a email from a customer, who buy a baby bathtub from our beberoad baby supplies online shop. In her long contents, i read many enjoyed bath time of her toddler. After a long time, she found the little one get used to bathing in that tub. So that, she have no choice but to take the tub when her traveling with him.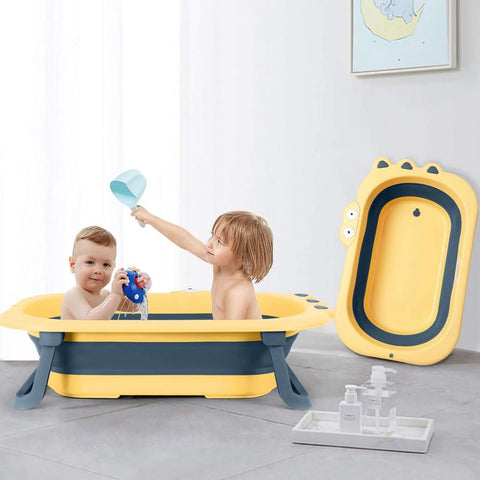 "In fact, it was so surprised! While planning a trip with your babies, parents often considering about their leisure time, ignoring baby's bath time", said Mark, who is the founder of Beberoad.
Traveling with your children, lots of inconvenience for baby bathing. Depending on where your going, a suitable baby bathtub may be prepared.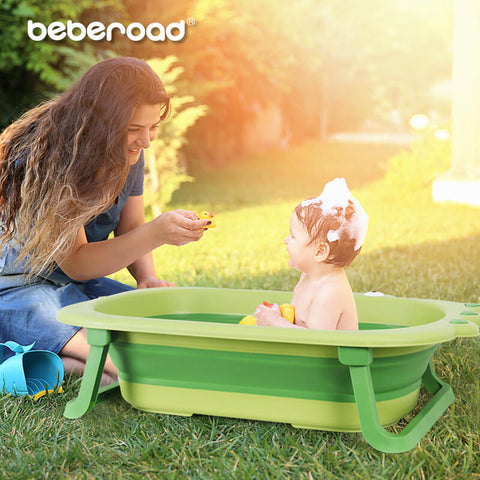 The key things your need remembered, toddlers love routine. When by air with a baby, considering the important parts of your children normal routine, make everything just like at home, read stories, sing songs, play toys, also the bathing. Let this not change because of travel.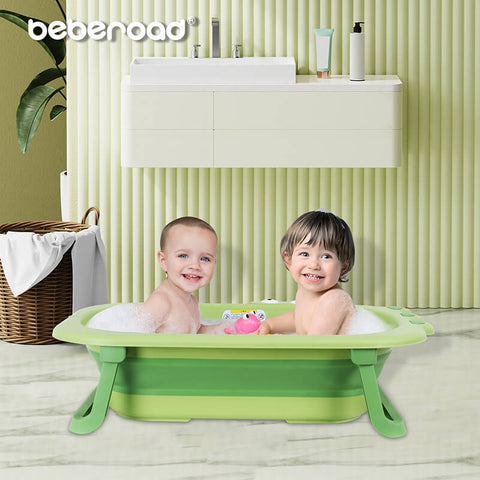 If their daily bedtime schedule have the time to bath, parents need to follow. Travel with baby can prove challenging for parents, and how to keep your infant well-rested in family leisure time. A portable baby bathtub maybe suitable. It can keep that routine similar and help their bedtime goes well at home.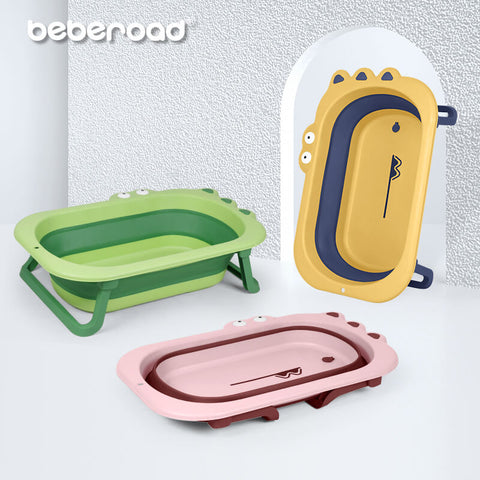 It's right time to choose a baby portable travel bathtub to make the trip easier. Whether which kinds of baby bathtub you are looking for baby travel, beberoad portable collapsible bathtub will be the best choice.
Why choose the Beberoad portable collapsible baby bathtub?
Flexible and lightweight, easy to store, can even be folded and placed in the aircraft's storage box, open quickly for using.
Beberoad folding portable baby bathtub provides the perfect depth for your baby to be bathed in safety. With a drain at the bottom, fast and convenient water discharge, you can't have to carry the tub for dumping.
Many parents scheduled it to family travel essentials, as it is compact, flat folding and can be easily storage.
The best part is the tub can stay with the baby for a long time as the baby growth and is spacious enough for your little one to splash around for enjoying bath time.
Environmentally friendly and free of harmful materials, smooth surface and nosharp little thorns in corner, with non-slip pads for tub support feet. It is an overall amazing solution for families traveling with babies!
Beberoad collapsible baby bathtub is 30% OFF SALE now! Go to buy beberoad baby bathtub
Henry from Beberoad